Improvements that sell homes
Making a good impression is part of selling your home. Curb appeal is the visual attractiveness of a house as seen from the street. In the real estate industry, this term extends to the interior, as well. A clean and well-staged home is one that we say "shows well". Buyers are looking for that "this is the one" feeling when they enter for the first time. With some planning and simple improvements, you can create that mood to increase the marketability and value of your home.
The important message is that you don't need to spend a lot of money or take on large projects to improve curb appeal. By putting effort into the tasks with the highest return, like deep cleaning, you can make a big difference in the sale of your home.
Contact us with your tips and suggestions for this page!
Curb appeal quick tips
A small investment in necessary repairs and aesthetic improvements can yield a profit

Cleaning is the least expensive improvement that will have the best return on investment

Curb appeal can be improved with simple landscaping like weeding, trimming the lawn, and planting a few flowering plants
Example 1
New shingles, cheerful and trendy colour scheme, garden plants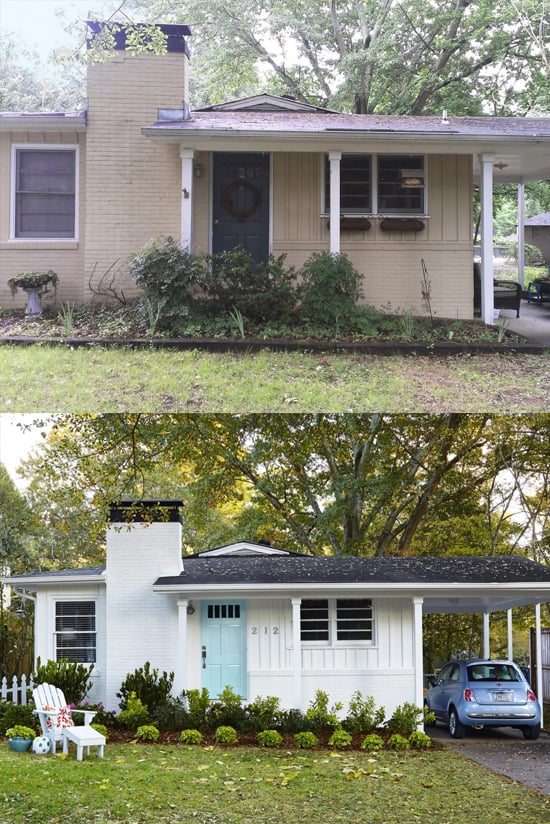 Example 2
Fresh paint, staged front porch, additional shrubs and grass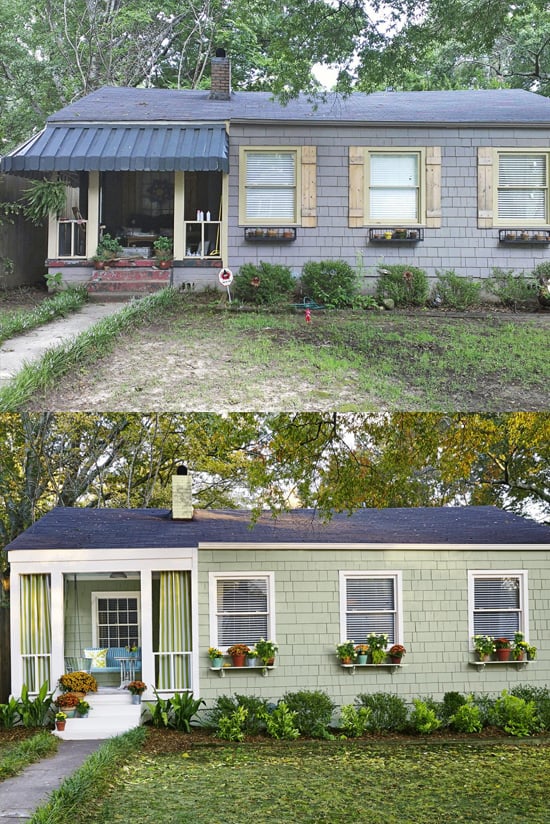 Exterior Appearance
Keep lawns cut
Trim hedges and shrubs
Weed and edge gardens
Clear driveway and clean up oil spills
Clean out garage
Power wash everything
Touch up trim paint
Plant colourful, inexpensive flowers in pots
In winter, create a light display for evening showings
At the Front Door
Clean porch and foyer
Ensure door bell works
Repair any broken screens
Fresh paint or varnish on the front door
Repair door locks and key access
Create a Buying Mood
Make sure your home is fresh and clean
Turn on all the lights
Turn on air conditioner/heater for extra comfort
Open the drapes to let the sun or view inside
Light the fireplace
Create Space
Clear halls and stairs of clutter
Store surplus furniture
Clear kitchen counter and stove top
Empty closets of unnecessary clothing and stuff
Put away personal photos so buyers can envision the house as theirs
Maintenance
Repair leaking taps and toilets
Clean furnace and filters
Tighten door knobs and latches
Repair cracked plaster
Apply fresh coat of paint or touch up where necessary
Clean and repair windows
Repair seals around tubs and basins
Replace defective light bulbs
Oil squeaking doors
Repair squeaking floor boards
Squeaky Clean
Deep clean bathrooms
Clean fridge and stove (in and out)
Clean around heating vents
Clean washer and dryer
Clean carpets, drapes and window blinds
Eliminate pet odors and stains